Effluent gas washing device (scurubber) maintenance
The washing tower inside before cleaning.
Mist separator before cleaning.
( Blocking )
| | |
| --- | --- |
| A calking after cleaning and the washing tower inside. | Clening of the washing tower inside. |
| | |
Maintenance check item
@‡@Check such as a crack by viewing of the appearance, service.
@‡AAllophone of a motor, check of a turn.Tension check and adjustment of a fan belt.
@‡BBlocking check of a mist catch.
@‡CBlocking check of a spray shower nozzle.
@‡DDirt check and cleaning of a calking.
@‡EDirt check in a cistern and cleaning
@‡FCheck and investigation of an automatic water supply device.
@‡GOperation situation check of a circulation pump.
@‡HElectric board movement check.

@ฆWhen an exchange part occurred, after an estimate, I do it with extra correspondence.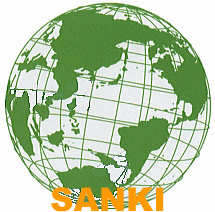 New service
œnŒฺ‹q—v‹€"๕—น'ฝCscrubber"IŽŽ้"‹@B
"ํ"ข˜_'ๅŒ^('ฝ•——ส)"Iscrubberˆ๘i"IŒฺ‹qC–ณ˜_"@‰ฝฟ—˜—pŽŽ้"‹@B
"@‰ส—ฬŽ๓—นŽŽ้""IŒ‹‰สC–{Œ๖Žiscrubberˆ๘iCŽŽ้"‹@oŽุ"๏—p–ฦ"๏B


New service