I perform duct production the construction with the product made in polypropylene
P.P ivory corner duct
P.P ivory corner duct
elbow
P.P gray circle duct
elbow
Motor damper (Corrosion resistance product)
---
| | |
| --- | --- |
| Model | Duct diameter×Length |
| MD-200 | 200Ø×300L |
| MD-250 | 250Ø×350L |
| MD-300 | 300Ø×400L |
---
Specifications

●Control monitor
Model
MTC-120
Torque
120kg‐cm
Power supply
AC90V〜AC240V
Consumption electricity
14W
Motor
Condenser start inductor type synchronous Motor
Opening and shutting time
Seven seconds(50Hz)
Motor protection
thermistor type
Ambient temperature
-20ºC〜50ºC
※I handle a PVC air damper.
---
Manual operation damper (Corrosion resistance product)
| | |
| --- | --- |
| Model | Duct diameter×Length |
| VD-150 | 150Ø×200L |
| VD-200 | 200Ø×250L |
| VD-250 | 250Ø×300L |
| VD-300 | 300Ø×350L |
| VD-350 | 350Ø×400L |
Ball tap (Water supply valve)
Product made in PVC

【Characteristic】
●Corrosion resistance is distinguished.
●This article is solid, and usability is distinguished, too.
●Regulation of water level is free.
●There is much flow quantity, and a flow is slow.
●This can simplify installation, disassembly.
Fire prevention damper for scientific exhaust
(P・F・D)


Characteristic of PFD
●
Because a cover arrives in a synthetic resin tapetum around inside and outside money of a metal exhaust pipe body, P.F.D can prevent rust by exhaust of chemistry, corrosion.
●
Therefore, I operate and occlude in the case of a fire surely and I completely intercept the passage in a duct and prevent catching fire from next door, and it is the epoch-making thing which it can carry out for a long term by a duty of a non-fire prevention damper in common use surely.
●
Connection side with a chloroethylene duct adheres by the synthetic resin tapetum enforcement, and the surface can completely prevent leakage such as exhaust gas, medicinal solution seen in a conventional metal damper.
●
Even if a resin tapetum softens by light and heat so that it is molded a steel sheet, the main body can continue a function as a fire damper.
●
This protects duct and wind discharge machine executed the work earlier than a fire damper from transformation by heat or trouble.
Ventilator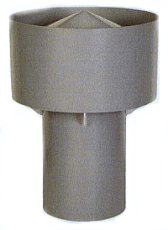 Size/200Ø 250Ø 300Ø 350Ø 400Ø


Silencer

80〜90dB    ⇒⇒⇒    50〜60dB
This is volume when I was 1m away from a machine side.

I am connected directly with ducts such as exhaust fans, and sp silencer does a shut of the noise comprising exhaust sounds at a high rate.

Prices are different by size and specifications.